Social Media: Virtual Word of Mouth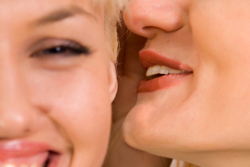 For businesses, social media can spread both good and bad news about your company very rapidly. As part of your social media plan, you should incorporate an online reputation management (ORM) strategy so that your business is properly promoted through online and social media channels.
A social media plan should use the virtual word-of-mouth capabilities of the Internet as an advantage. The following are some tips to help your online reputation to flourish.
Understand your business persona – Every company has a unique approach to doing business. A bakery may have a very family-friendly and light-hearted approach to their customer service. An accounting firm, however, may need to present itself as a highly professional and detailed partner to attract businesses that need serious financial services. Your business should clearly exemplify its specific persona across all social media channels with which you're involved.
Know your target markets – Clearly outline who your ideal customers are, including their demographics, preferences and particular tastes or attitudes. Your online message should be crafted to attract and entertain those prospective customers.
Interact regularly – Make sure your social media plan assigns someone the responsibility to read and review all comments, feedback or posts, giving appropriate responses for any posts that require it. This should be a daily activity with metrics to review performance.
Measure your reputation – Take an objective look at your online reputation. With the help of a social media marketing partner, you can evaluate your current reputation, including metrics like the amount of "buzz" about your business, the number of negative reviews or comments, the number of referrals or recommendations and more. Once you understand your current reputation you can initiate activities to improve it.