How to Optimize a Business YouTube Channel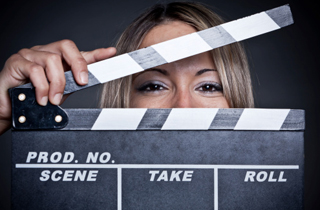 YouTube is an absolute gold mine for businesses that are looking to expand their reach by way of video marketing. With more than 800 million visitors per month, the potential impact of YouTube as a medium for brand exposure simply cannot be ignored. So how do you get your business's YouTube channel to stand out among the billions of clips that are viewed daily? Below are five key optimization areas to focus on in order to maximize the effectiveness of your YouTube channel as an extension of your brand.
1. Develop a Strong Video Content Strategy
The most important question that must be addressed is what type of message you want to communicate to your viewers. Although this may seem like common knowledge, you would be surprised how many brands and businesses have not taken the time to thoroughly clarify and define what their core message is before beginning to upload videos to their YouTube channel. You have to begin with the end in mind, so to speak; what is it that you want your viewers to know, to feel, to learn or to be excited about once they have viewed your videos? Don't be afraid to utilize several different types of videos (e.g., client testimonials, how-tos, audience polls, etc.) in order to increase customer engagement. Whatever you choose to communicate, develop content that is consistent with the overall message of your brand.
2. Properly Set Up Your Channel Design
Your brand should be prominent in the basic design of your YouTube channel. Make sure to include your company name and logo so that your audience can easily identify you. Consistency is an important ingredient here; you don't want to stray too far from the images and descriptions that your customers commonly associate with your brand. YouTube allows you to add a link to your main business website on your YouTube channel page; you can also add links to any other social media sites where your brand is being represented. Make sure to include these links to encourage cross-promotion of your brand.
3. Use Annotations to Increase Engagement
Annotations are one of the most simple yet highly effective tools to use in order to direct viewers to take some type of action. Many YouTube pros use annotations to encourage viewers to subscribe to their channel, or to view other videos they've published. Remember to include annotations in your videos in order to guide viewers towards some type of action.
4. Include Clear Calls to Action
Make sure you give your viewers the opportunity to further engage and interact with your brand by including clear calls to action in your video descriptions (i.e., the text below the video) as well as the videos themselves. Include a variety of soft and strong calls to action to ensure that you can connect with the full spectrum of your viewer base.
5. Properly Tag Your Videos
Tagging helps your videos get noticed not only within YouTube's own search results, but also in Google's search results as well. To ensure a greater level of search visibility, make sure to title your videos in a manner that includes the primary keywords you are trying to target, and also gives an accurate idea of what the video is all about. Use the video description area to add more keyword-focused content that will also be relevant to the subject matter of the video. In addition, remember to use YouTube's keyword tags feature, which prompts you with certain tags that are generally related to the content of your video. Sometimes these tags can be a bit vague, but try to select the most relevant tags possible based on what YouTube provides.
Utilizing the above tips and strategies will help you maximize your brand's reach by way of your YouTube channel. The main thing to remember is that as long as you strive to provide genuine value through your video content, you'll find your list of subscribers and potential customers growing over time.