Characteristics of Highly Effective Social Brands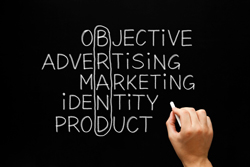 Social media for companies has proven itself to be a powerful approach to promote businesses and engage customers. At an exponential rate, companies are jumping into social media and making this channel a priority in their marketing strategies. But, before taking the big leap into social media, it's wise to take a look at some businesses that have proven to be highly effective in the realm of social media.
The definition of highly effective can vary depending on the individual or the company's perspective. Generally speaking, a company's highly effective social media strategy encompasses achieved notoriety, market penetration and customer loyalty in addition to tangible boosts in sales.
The following are some examples of characteristics used by companies for social media success.
Visual and differentiating – Blendtec's "Will It Blend?"
The Blendtec name is practically notorious today thanks to this unusual YouTube campaign. The small appliance market can be pretty boring, but Blendtec made an impact through a series of videos called "Will It Blend?" Various items were placed into a Blendtec blender and blended, proving that the Blendtec can blend nearly anything. The popularity of these YouTube videos definitely helped give Blendtec an increase of five times the sales than before the series began.
Connect to target audience – Starbucks "My Starbucks Idea"
Understanding their target customer is a passionate pursuit for Starbucks. To Starbucks, their target customer wants to "make a difference in the world" and actively contribute to society. With the "My Starbucks Idea" website, consumers submit suggestions and then have other consumers vote on the idea. The most popular ideas are taken on as projects for Starbucks, and regular status updates are posted. Appealing to their target audience builds strong loyalty in the Starbucks community.
Informative – Sun Microsystems' CEO Blog
Every business gets both negative and positive criticisms. Former Sun Microsystems' CEO took these criticisms to a new level with a blog in which he addressed all forms of feedback received and provided answers that were transparent and open. The blog became extremely popular and further cultivated the customer base for Sun Microsystems.
Interactive – Zappos on Twitter
As a little-known shoe company, Zappos launched a Twitter campaign that became synonymous with social media success. Zappos-related Twitter posts are read, and if a response is warranted, a personalized reply is sent. The company is engaged and routinely interacts with its audience. Today, the Zappos brand is highly regarded in the social media world and their sales reflect accordingly.
Study up on how companies are using social media to its fullest extent – you'll gain good insights into best practices as well as effective ideas to implement into your own strategy.