5 Steps for Measuring the Success of a Social Media Campaign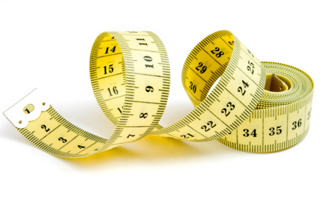 If your business is using social media, you should definitely be measuring your efforts on a regular basis. Not only does measuring allow you to track your success, but you also can uncover mistakes and figure out specific ways to improve your campaign.
According to social media experts, measuring social media campaign success can be done in two ways:
Ongoing Analytics – tracking social media activity over time.
Campaign-Focused Metrics – monitoring with a clear beginning and end, with a focus on a particular social media campaign.
So if you're not measuring the success of your social media or your specific campaigns, then it's time to get started. Here are five steps to get you on the right track.
Set Goals
Before you start measuring every single Facebook like, tweet, Instagram photo and comment about your products or brand, you need to set some goals. Have a clear idea about what you're trying to accomplish through your social media campaign, and then use this idea to determine which social media channels you'll use to achieve your goals. For example, the goal of your campaign could be to broadcast information about a new product. Or maybe you're wanting to improve the customer service experience. Or perhaps you've decided that you want to increase your engagement with your prospects. Each goal will be measured differently; therefore, you need to understand what you're trying to achieve through your social media campaign before you try to measure it.
Create Metrics for Measuring Goals
Now that you've got clearly defined goals, you need to match your goals with actual behaviors and metrics you can measure. For example, if you want to measure awareness, you should use metrics like reach, volume, amplification and exposure. Similarly, you need to use metrics around comments, retweets, participants and replies to measure engagement in your social media campaign. Traffic will be measured by metrics like URL shares, conversions and clicks. Having appropriate metrics to measure your social media campaign helps you to make sense of the data and improve where necessary.
Measure Your Success
Once you've decided on the appropriate metrics, you need to find the right tools to capture these metrics. Some social media channels provide analytics themselves. However, you may also use some third-party tools like Google Analytics, Hootsuite and Klout to capture metrics. You can even use your own APIs to build your own measuring tools.
If you're not sure about using specific tools, ask a social media expert or do some research online. There are tons of options and many which work in real-time. If you want to plan ahead and set up tracking, the best time will be to do it before your campaign actually begins. This will help you access all the data you need later.
Monitor and Report
Your initial findings will lay a foundation for future measurement. The early figures help you determine where to go with your future campaigns.
Also, you should monitor your social media campaign on a regular basis. For some, weekly monitoring is necessary. Others, daily. Regardless of your reporting schedule, you need to check on your metrics regularly.
Rectify Errors
Last but not least, it's important to review your measurement system from time to time. You need to check if you've been missing anything. Try to figure out all the things you can improve and make changes accordingly. You also need to check your initial goals and make sure your metrics are actually helping you achieve them.